Papier Tigre, that feckin fenomenal bunch of fresh funky fellows from France, are on tour in Ireland right now

They play tonight with Adebisi Shank in the Roisin Dubh in Galway

19th - The Whisky, Cork (with Adebisi Shank)

21st - McHughs, Belfast

22nd - Riddlers, Limerick (with Adebisi Shank)

23rd - Ballroom of Romance, Lower Deck, Dublin (with Enemies, LaFaro,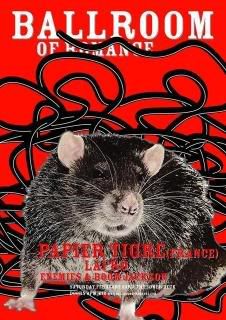 myspace
magnifique !!!