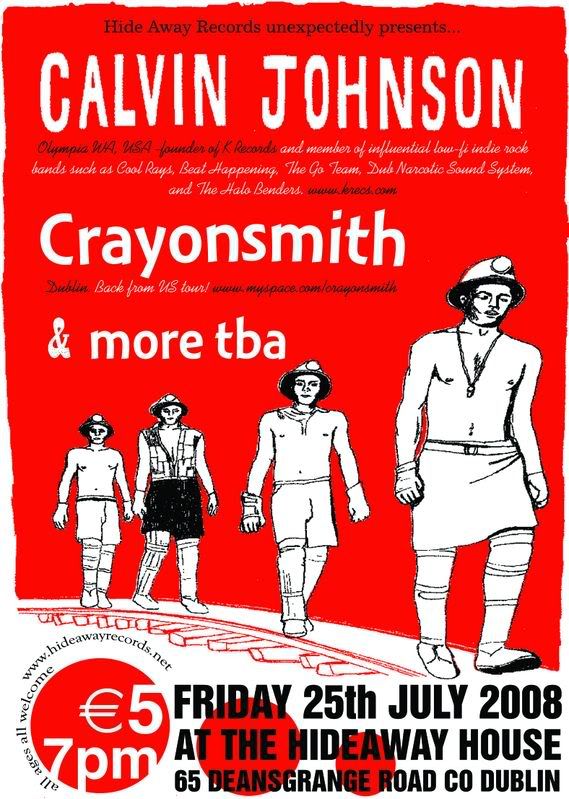 (more info in the read more)

A very special house show this Friday 25th July in Deansgrange, Dublin, with the amazing Calvin Johnson (ex - BEAT HAPPENING, THE HALO BENDERS and DUB NARCOTIC) with support from Crayonsmith.
Calvin is also the founder/owner of K Records,He has also recorded and sang with Modest Mouse, Beck, The Microphones, Jon Spencer Blues Explosion, The Blow, Jens Lekman and Built to Spill.

The show starts at 6pm and it's only €5 in.

The address is The Hide Away House, 65 St. Fintan's Villas, Deansgrange Road, Blackrock, Dublin.

HALO BENDERS "DON'T TOUCH MY BIKINI"