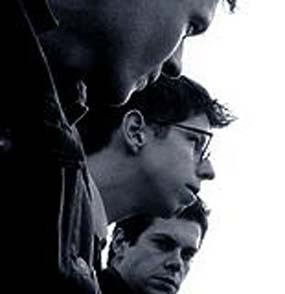 Here's Hefner's morose yet insanely chirpy 'Hymn for the cigarettes' to set you up for the weekend.

By the by, apart from the obvious Christmas shopping over the weekend you should:


Check out Delorentos in the Ambassador tonight, with support from Messiah J & The Expert, and Super Extra Bonus Party
Or come along to Run For Cover in The Tube in Bray tonight. Other acts on the bill include No Standing & Forward More.
Not miss EP launch of the year in the Lower Deck, Portabello on Saturday Night. Bats release what is surely going to be a gem of a record, with support from Crayonsmith, Sasparilla & Terrordactyl.
Start preparing your liver for the epic Xmas drinking that's now just around the corner. (With particular reference to 'The 12 Pubs of Christmas').

Click for mp3