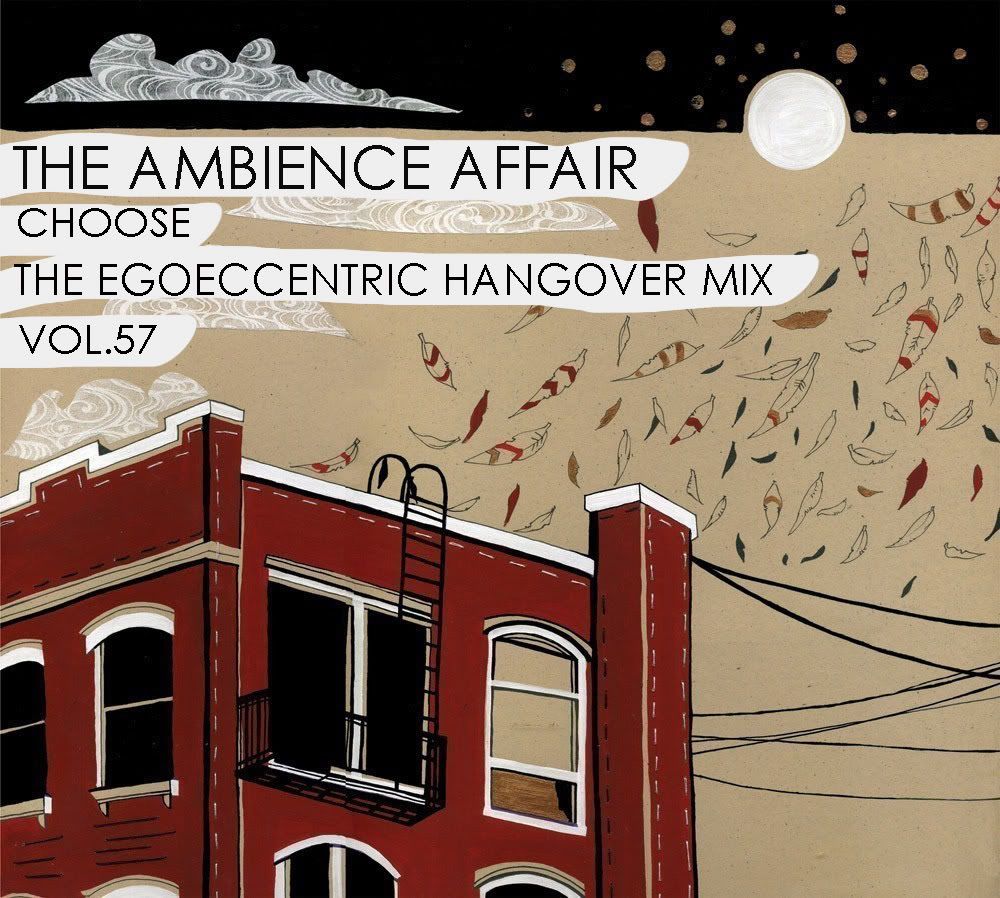 This week's hangover mix comes courtesy of excellent Meath/Dublin duo The Ambience Affair. These guys first came to my attention through their awesome cover of Final Fantasy's CN Tower Belongs To The Dead (video below) and are currently impressing far and wide with their loop-tastic live show. I highly reccomend you pick up their current EP, Fragile Things, which is available now in Road Records. It's a great collection of tracks packed in a beautifully handmade cover. You can see the amount of love an care that has gone in to the record, and it duely pays off. Just this week Jim Carroll tipped the band for greatness in The Ticket- no doubt we'll be hearing more from these guys...

Tracklisting:

Chosen by Jamie:
01. Time Code : Bright Eyes
02. Over The Pond : The Album Leaf
03. Big Red Machine : Justin Vernon & Aaron Dessner
04. Armchairs : Andrew Bird
05. Phantom Other : Department of Eagles

Chosen by Marc:
06. Went To See The Gypsy : Bob Dylan
07. Theologians : Wilco
08. Capture The Flag : Dosh
09. On A Neck, On A Spit : Grizzly Bear
10. Tightrope : Yeasayer

Download Hangover Mix

Check out the lads live show in Dublin on the 2nd of April at the Odessa Club; Dundalk on April 9th at the Spirit Store, or Cork on June 3rd at The Quad.

The Ambience Affair on myspace.


The Ambience Affair TV on MUZU.