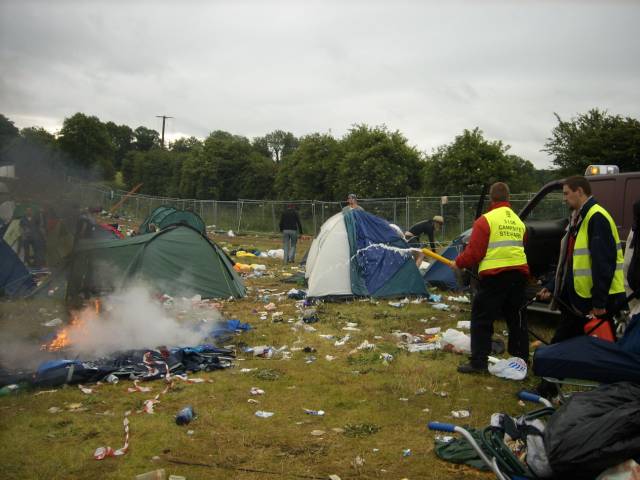 It seems Oxegen feels it is capable of depriving decent festivals (Elec Pic) of yet more acts that would be more suited to playing the latter. So in order to fit in as many of these acts as possible, this years Oxegen fest will be extended to three days. This does kinda make sense, as most Oxegen goers seem to get down to punchestown on Friday anyways, and are always left arsing around with nothing to do all night. Other than steal things. And set fire to anything they can't steal. But that's Oxegen for ya.

Hopefully the Picnic is gaining enough of a rep that it'll still be able to pull at least some of the acts it wants to, unlike last year's Arcade Fire debacle. Still, it was the small acts that made the picnic for me (and the unique Picnic charm), and I can't see MCD fighting the Picnic organisers over the likes of Final Fantasy.

Lets just hope a mainstream act don't pull a masterpiece out of their asses and leave me forced to come crawling back to MCD, like the infamous Stadium Arcadium year.

Talented bastards.