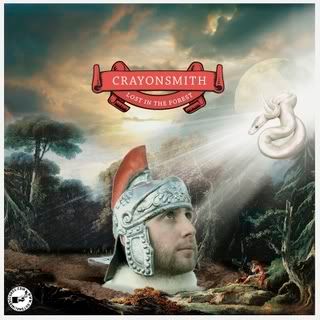 The debut single from Crayonsmith entitled 'Lost In The Forest' is out on March 7 2008.
Crayonsmith's new album 'White Wonder' will be out in April.

If you ain't heard Crayonsmith yet do yourself a favor and check them out on there myspace here

In unrelated news Chrome Hoof as been postponed till sometime in March.



And got this piece of news from a very very reliable source the amazing and not to be missed Why? are playing Dublin on the 23 of April this year not sure what venue yet but will keep you informed as info comes out.
Cuz that news is so awesome here an mp3 of Why? covering 80 group the cure
mp3 Why? -Close to Me (The Cure cover)